Disclaimer:  These are real case studies of our patients who have benefited from our treatment.  Names have been deliberately changed to protect identity on their request.  Images used are only for representation purpose.  Aim of these case studies is to make you understand the problems people face and how have we been able to provide them with viable solutions. [Images used are for illustration purpose only].
Monika (Name changed) is a beautiful girl of 25 years, well qualified and working with a reputed private bank as assistant manager. She was good in her studies and that what helped her to get a good career option with bank. She reached the age where her parents are kin to settle her in life. She was Ok with his parent's decision and groom search started. Many proposals came but none got fixed. Parents were tensed and one day one of their relatives told her mom that she heard talking someone that Monika's physical look is not well developed and that's the reason they rejected the marriage proposal. The reason was quite shocking for Monika.
Monika's parents were worried as how come such a talented and beautiful girl face rejection in marriage proposals? She gets a handsome salary, with no record of affair or break up then what makes her physical appearance unrecognized by society. Some one recommend us to them and so they visited us for know what can be the reason.
Yes, it's true that Monika is a very good looking girl and it's hard to take eyes away from her. But In our first meeting we cannot ignored the fact that we found that her breast developments are not up to the mark and are small in size. She was using padded bra but still that failed to give the natural look to it. Well developed breasts enhance the look of the girl and make her more attractive which she strongly lacks. We handled many such cases in past as well aware how depressed a girl feels when she gets rejected by people as a prospective bride. We confirmed if she is allergenic to any medicine or not as this will help us in giving the right solution. She was not ready to go for any surgery for breast enhancement.
We recommended an Ayurvedic cream and pill for the treatment. The cream needs to be massaged twice a day. We also recommended some free hand exercise and ask her to stay relax and enjoy life. We also mentioned that she needs to have healthy food with no skipping of breakfast, lunch and dinner. We recommended a visit after 3 months. She did and we noticed the improvement in her breast growth. After next 6 months time our team was cordially invited to her wedding.
Anamika is a young 24 years girl who is busy in her life spending time with friends, family and dear ones. She has a beautiful physique with an attractive personality. She is fond of looking more physically fit, active and attractive. She also has a good career and working as an IT professional. As she is now matured and well settled, her parents started looking for the groom for her marriage. She received several proposals from best families but was not fixed. One day a friend of Anamika said that her physical look is not attractive and that is the reason for her rejection. Anamika was quite shocked with this reason.
Anamika was worried that how come people reject her for the physical appeal when she earns such a handsome salary, highly qualified and having a pleasing personality. She also has a decent character record, loving and caring girl. One of her colleges suggested her to visit us for the treatment and find the exact reason for her rejection of a marriage proposal.
Yes, Anamika is an attractive personality and easily gains the attention of nearby people. However, we cannot ignore the facts that her breast is not completely developed that are the root cause of her rejection in the marriage proposals. In the first appointment, it was clear that her breasts do not look attractive and are small in size. Although she uses a padded bra that still did not provide her with a natural look. We know that a well-developed breast in ladies enhances overall beauty and appeal. We also have enough experience of such cases where girls feel depressed after rejection from people as a perfect bride. We asked for a surgery, she was not ready for it, so we decided to go with medication.
We prescribed her pill and an Ayurvedic cream for the treatment. Along with this, we also suggested her effective free hand exercise and asked to enjoy life and stay relaxed. We also suggested her balanced diet that is important for her Breast Enhancement. In this, she needs to take proper breakfast, lunch and dinner. We asked her to visit after 2 months for further medication. We easily noticed the changed in her breast and after 4 months of treatment she is now a beautiful lady. Her marriage is fixed next month and now she is a happy cute girl satisfied by her breast growth.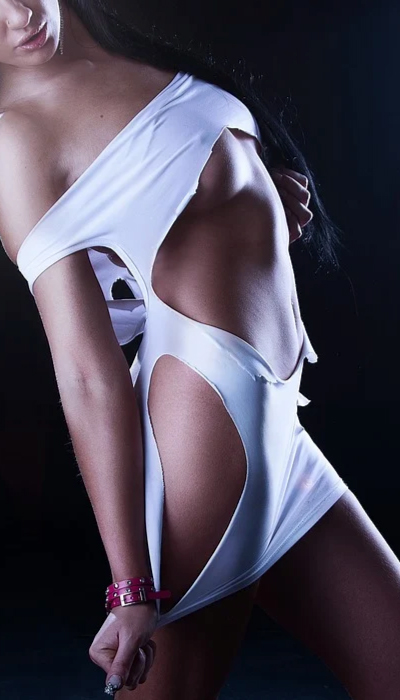 Tall, fair, grey eyes, long hair, and sharp facial features; these attributes best describe her. She is in her early 20s and has recently bagged a job at an MNC. She has always been active in her college days. She is extremely talented and easily managed the household responsibilities along with her studies when her mother fell ill last year. She has always received a lot of appreciation from her parents, teachers, relatives, neighbors as well as friends. But, she has always craved for male attention which is a natural desire for any girl of her age. In her college too, she never got the desired male attention. She has always had male friends but she never got into a relationship. She even proposed to her crush in college but her crush rejected her without even telling the reason. Nevertheless, she knew the reason. She knew that her assets have not grown to the "so-called" acceptable size. As she was approaching the ideal age to get married the lack of proper bodily features started to bother her. She discussed her concerns with her sister-in-law and she took her to our clinic.
She is in her early 20s and her parents have already started to look for a perfect alliance for her. She was worried that just like her college, she would face rejections here. She had lost all her self-confidence. She felt that even if she got married, she would never be able to keep her husband happy and he would leave her someday for a beautiful and physically attractive lady.
She looked very depressed when she met her for the first time. She had small breasts and we knew that it could be due to hormonal imbalance or deficiency during puberty. We assured her that there is nothing to worry about as we have a perfect solution to her concern. She was apprehensive about getting under the knife. She was more than happy to know that she can gain the desired size without surgery.
We prescribed her some medicines and lotions. We also asked her to do exercises recommended by us. She took the pills, applied the lotions, and performed the exercises for three months without fail. She noticed a decent growth in her assets. She came to us after three months and told us that she has been on a date for the first time in her life.
She was a reputed physiotherapist practicing within the metropolitan city area and was immensely successful professionally. At the age of 24, she had her own clinic,a number of patients, a good name, and good income as well. Everything went on smoothly and she was very happy, until her parents started to search for a groom that would marry her. While the parents wanted to get their daughter married, not many bachelors were interested in marrying her. Her improper body development was the main problem spoiling the chances of her getting married. A full year passed and she failed to get married just because of her looks and deficient body development. It was at this stage that she personally decided to reach out to our clinic.
While there was no chronic, acute, or serious kind of medical condition associated with her, the lack of proper body development was causing anxiety and depression in her, the patient reported. The patient also said that she was not able to concentrate on her job responsibilities lately because of the disturbances in her personal life. She said that she was also losing confidence, and her self-esteem was also getting lowered because of the frequent rejections of her marriage proposal.
While we found her to be very good looking with an appropriate BMI or Body Mass Index, her breasts were not developed adequately. Hence her whole personality and figure were spoiled because of the lack of body development. We asked her to undergo certain clinical tests and also conducted a physical examination.Our lady physician attended to these responsibilities and tasks. She said that she was ready for a surgery towards breast enlargement or any other therapy mode that has been chosen by our expert doctors and medical advisors.
We provided to her an Ayurvedic cream and Ayurvedic pills that had herbs that may provide for breast enlargement. We also provided to her a dietary regimen, a diet chart, and told her not to skip breakfast and other important meals. We told her to undertake certain hand massage exercises every day as well. Within a period of 4 months, she was very satisfied with her body figure, as the pills and dietary regimen has brought to her the requisite breast enlargement. Her marriage also got fixed in a month only, and she is now happily married with a son.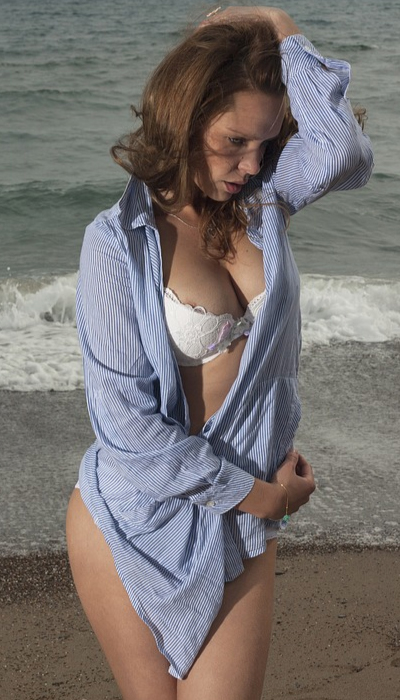 Case Study # 5
She was 27 years old young girl who was working in a reputed BPO. She was an independent girl and was looking for someone to get married with. She was a healthy girl with good body weight and height. She was worried about her breasts as they looked awful due to small in size. She dreamed to have big and good looking breasts to improve her confident. She was worried about not getting enough attractions from the guys due to small size of breasts. She thought of sharing this with her dear friend. She suggested her to pay a visit to our clinic.
She told us everything about her current life, professional and personal. She also talked about that she had decided to get married as soon as possible. She was worried about her breast sizes as they were not grown up like other girls of the same age. She shared everything how she was broken down from inside due to the pair of small breasts. She also thought to not satisfy her male partner in the near future because of the awful breasts.
She accompanied by her dear friend who suggested her to visit our clinic. She looked unhappy and the smile on her face was missing. We asked her not to worry about anything as be relaxed. We explained her how she can achieve those good sizes in the near future as there were a few choices available with her to enhance breast sizes. We also shared some disadvantages of undergoing the surgeries and other ways of breast augmentations. Since, she was just 27 years old girl, we asked her to go with the natural ways first and see if she get results from it. We checked her physically and asked some blood tests to check the hormone levels. We requested her to visit us after 3 days with the given reports.
She visited us with blood reports. There was hormonal imbalance in her body. We explained everything to her what was there in the reports. We suggested her to first go with the natural therapies and treatments which were available at the moment. We suggested her some exercises, creams and prescribed some hormone booster medicines. Exercises increase the size of muscle beneath the breast which helps the breast to grow. There are some creams also available to apply and massage on the breasts. Additionally, the medicines also help to boost the and set the hormonal imbalance in the body. We asked her to visit us after 1 months. She visited us again, she looked confident. She saw some improvements in her breast size. We asked her to follow the routine.
Case Study # 6 
For a woman beauty is very important. Sadhna (name changed) is a young lady of25 years. Well established and with no boy friend since her college days. This is not the fact that she is not beautiful but what was a problem is that his physical developments where not up to the mark. In short her breast is not well developed although she is having a great height. At time of looking for prospective groom for her, her parents faced several embarrassing situation. Sometimes they were badly insulted because of Sadhna's low developed breasts. The situation was quite painful for his parents and so for her. She was wondering what she can do make her breasts bigger and fully developed. In depressed moments she shared her pain with her close friend. She recommended her to meet us as her cousin was also having the same problem and we helped her to recover.
She wants to start her marital life in a graceful way. She is aware that she is beautiful and established. She is also aware that she is having a drawback which is her small sized breast. She was badly looking for a way out which can help her to improve the size of her breast and make her figure look presentable.
After making physical checking by our senior specialist we found that yes she is having a considerably small sized breast. But as per us there is high chance if she follows or guidance sign of improvement can be observed in her breast development.Genes and hormones determine the pace of breast growth. We also found that initially her mother before marriage also had small breasts but that didn't hampered her married life that time and now she is having full growth breasts. We found that this the effect of gene and some hormone low performance which made breasts small sized.
We first recommended her to stay stress free or else nothing will work in her favour. We have some Ayurvedic hormone booster and a cream for massage twice a day. We asked her to continue it for next 2 to 3 months and then share with us the report.She did so and after 3 months she reported that she found good amount of development of her breast. We asked her to continue it for 3 months more to get full sized breasts.
Case Study # 7
 A beautiful young girl of 18 years Meghna (Name changed) wished to become a model one day. After completing her 12th she joined college and started a modeling course on part time basis to create the base for her future as model. During the course of training when she was asked by her trainer to prepare a profile album for the first time she faced a setback when her photographer during the profile shoot that she is lacking 1 factor for a perfect model figure. She wondered what she might be saying maybe poor skin quality or lack of hair thickness. But when her photographer said that she is not looking perfect on screen because of small sized breast she felt shattered and thanked god that her photographer is a female. The photographer said that her modeling guru requested her to share this thing with her as the guru being a male was feeling uncomfortable to tell the fact. The photographer recommended our name to her for treatment and for the time being asked her to use padded bra.
Her dream was to become a top model but she was really depressed to know that her small sized breast is standing as a barrier for her dream. She was looking for a permanent solution and was ready to undergo breast enhancement surgery to get full sized breast. But before going for that she want to take the chance if without surgery anything can be done as being a student still now she dont have that much to bear for surgery and even can't ask her parents for the same.
When we meet her we also found her to be highly depressed and shattered. With a single glance at her figure we guessed that she is very young till now and her breasts are still at the developing stage. She is getting unnecessarily worried and that is just because of missing some highly paid assignments of modeling. She is too young and she is ignoring this fact.
We recommended her to meditate first as her need to control her stress or she will face emotional breakdown. We advice her some exercise and a breast massage cream to use twice a day. We also asked her to have patience for getting result. The cream was given for 6 months. She promised she will follow our instructions. After 6 months time she meet us back with a happy face and thanked us for the result she got from our suggestion.
Case Study # 8 
She was a beautiful girl of 25 years, well educated and working as a assistant editor in reputed media agency. Her parents wanted her to settle down and have a family. She was now mentally ready to do so, but after many rejections she started feeling depressed. Her parents were worried as rejection will lead her to inferior complex and will lose her self confidence. She heard talking one of their relatives about her physical appearance. Her breasts were not well developed. Her mother felt bad for her and suggested her to consult any doctor and seek medical advice as this was the biggest obstacle in her marriage.
Her parents were tensed about her as she was facing such difficult situation in such a small age. Her physical appearance was not because of her fault than why was she suffering.  She was so qualified and well mannered girl still her appearance was unacceptable by society.  She was going in depressing zone. This was even affecting her performance in office. She was shattered mentally, but her parents support was giving her strength. She felt bad for them as they were also struggling to find a perfect groom for their daughter.
They decided to visit us as they want this treatment to be secret affair. We assured them about privacy of the treatment. It's true that well developed breast improvise girls appearance, they make them attractive in their natural way. She was a beautiful girl but you cannot ignore the fact. We advised her for few medical tests.  We understand her mental status very well as this is very depressing for any girl to get rejected every time. Her family supported her and helped her to be confident and strengthen her to fight from this oddness.
She revisited us with her medical reports everything was fine. We advised her few Ayurvedic medicines and cream for the treatment.  The cream needs to be massaged twice a day. We also recommended some free hand exercise and meditation to live life stress free and enjoy every moment with her parents and friends. A proper diet chart was prepared for her. She assured us to follow our treatment regularly. We told her that she will notice improvement in few months just follow our instructions. The treatment worked and we received her wedding card after 7months with thank you letter.
Case Study # 9 
She was in her early 30s and a blessed mother of 4 year old girl. She was working as an HR manager in a multinational company. Though, she was blessed with a wonderful family and good earning job but she was not satisfied with herself, as after having children her breasts was not in proportion of her figure due to breast feeding that make her feel less attractive and lose confidence in her. She was a mom who saw her breasts deflate in size after having children which was making her worried about her figure. When she shared her problem with one of her best friend, she suggested to consult to doctor for any exercise or medical treatment to cure the same.
She has always been a confident girl but this was making her depressed as she was losing her self confidence and was unable to focus on social and personal life.  She was self-conscious about her small breasts. She had a small difference in the size of her breasts. She preferred her breasts to be in proper symmetry to make her look attractive and confident as she used to be. She was going in a depression zone because of this as she had no idea about how to cure this problem.
After going through her situation we found that there was an evident difference between her breast sizes which could not be ignored. She was not in favor of having any surgical treatment and preferred the natural treatment so we advised her for few tests to check if she is prone to any allergies or any other breast related problem. The positive point in this case was that patient was cooperative and was responding to every command of doctor patiently as she was ready to rid herself of this situation and regain her confident life again.
After checking all the reports we first advised the patient to keep calm as in these types of cases patients generally get very eager and take wrong steps. Gradually, we told her that this is a very small and natural problem and can be sorted out after using our Ayurvedic pill and cream. We also advised few free hand exercises and meditation to build her confidence again and advised to visit after 3months. The best result came out after few months of treatment and now she looks absolutely natural and is leading the HR department of her company because of her unbeatable confidence.